The Palm Beach TPA leads regional planning efforts to create a balanced transportation system that will enrich our residents' and visitors' quality of life. Reliable and varied modes of transportation provide access to employment, education, cultural activities, healthcare and recreation. 
The TPA hosted two intermodal coordination workshops in Fall 2022 to get a pulse of transportation and land use projects happening in downtown West Palm Beach. Partners and stakeholders shared potential solutions and next steps for key issues in the area.
View the Downtown Intermodal Coordination Summary Report with key findings and next steps at the button below.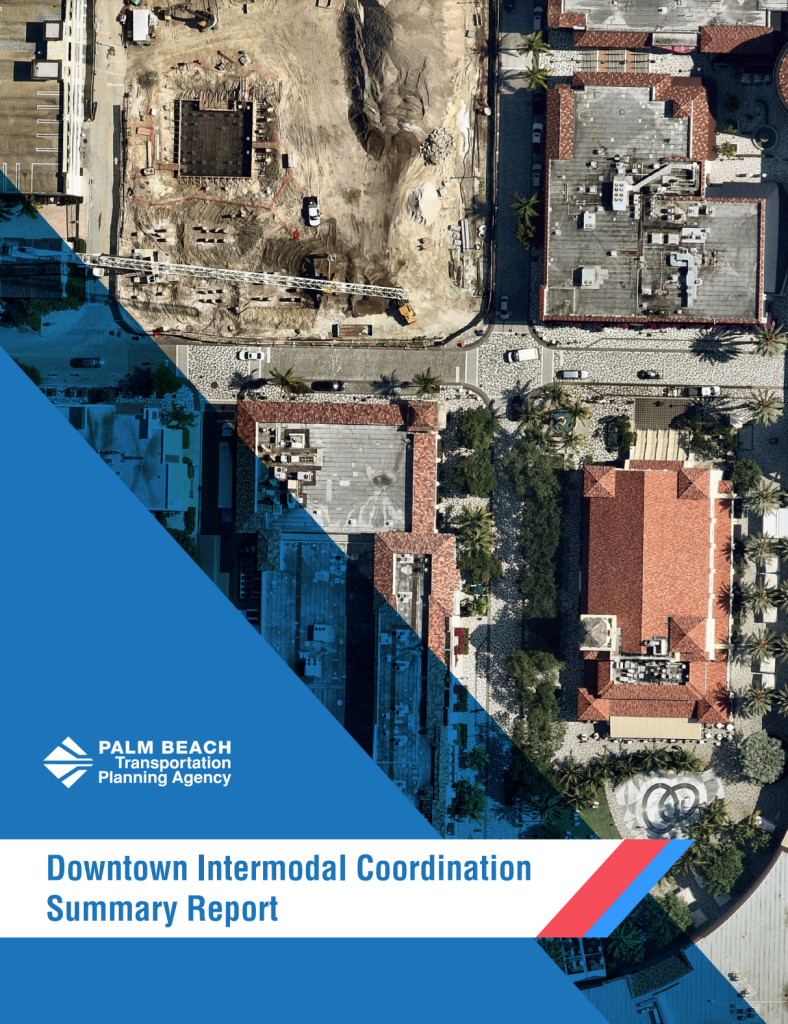 The TPA conducted an Okeechobee Blvd & SR 7 Multimodal Corridor Study to identify alternative ways to create a safe, efficient, connected and multimodal transportation system for these corridors. This planning study comprised of a roadway and transit conceptual alternatives analysis, Health Impact Assessment and Land Use & Economic Development Analysis – all of which engaged the public and key stakeholders for their review and input to guide the TPA's selection of a desired multimodal concept. Learn more on the Okeechobee Corridor Study website and read the Final Report. 
The Palm Beach TPA Board directed staff to research the impact of COVID-19 on transportation in Palm Beach County. This report examines the transportation, safety and economic trends during the pandemic, citing data between February 2020 and February 2021. The report includes recommendations to facilitate reactive and proactive responses for the future.
The Palm Beach TPA Board kicked off the US-1 Multimodal Corridor Study in early 2017 to examine the potential for new express bus service as well as facilities to improve pedestrian and bicycle safety and connectivity along the corridor. The study encompassed the US-1 corridor in Palm Beach County from Camino Real in the City of Boca Raton to Indiantown Road in the Town of Jupiter. The project corridor is approximately 42 miles in length and runs north-south across 14 local municipalities. This effort included 6 months of public workshops and planning. The project also included a Health Impact Assessment (HIA) and HIA Working Group with local health partners that helped inform the study's recommendations and potential impacts on community health.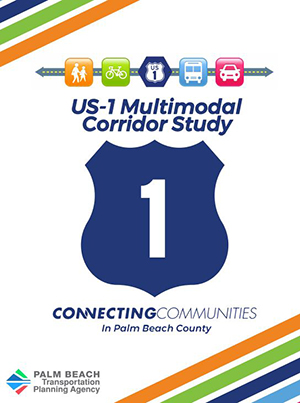 The US-1 Multimodal Corridor Study was approved by the TPA Governing Board in May 2018. The Study's documents can be viewed at the links below:
The TPA's Transit Access Plan identified roadway modifications that improve pedestrian and bicycle safety and access to high ridership Palm Tran locations in Palm Beach County in 2019. The TPA initially identified 20 high ridership Palm Tran bus stops narrowing down to the following six (6) locations throughout the county with the most opportunity for safety improvements. Key recommendations include connecting sidewalk and bicycle facility gaps; Americans with Disabilities Act (ADA) compliant ramps and countdown pedestrian crossing signals; pedestrian scale lighting; crosswalks and midblock crossings, where appropriate; and providing facilities at high ridership bus stops for transit riders, such as benches, trash receptacles, lighting, bicycle racks and shade. Read the Executive Summary or view each section's report below.