The Technical Advisory Committee (TAC) is made up of technical staff representing the various local governments within Palm Beach County, primarily planners and engineers. The TAC provides technical review, comments and recommendations regarding items to be considered by the TPA Governing Board, including transportation plans, programs, studies and other appropriate documents and regional transportation issues.
The TAC ensures that the studies, plans and programs submitted to the TPA are technically sufficient, accurate and comprehensive. This enables the TPA Board to have the input of local technical staff in its decision-making process.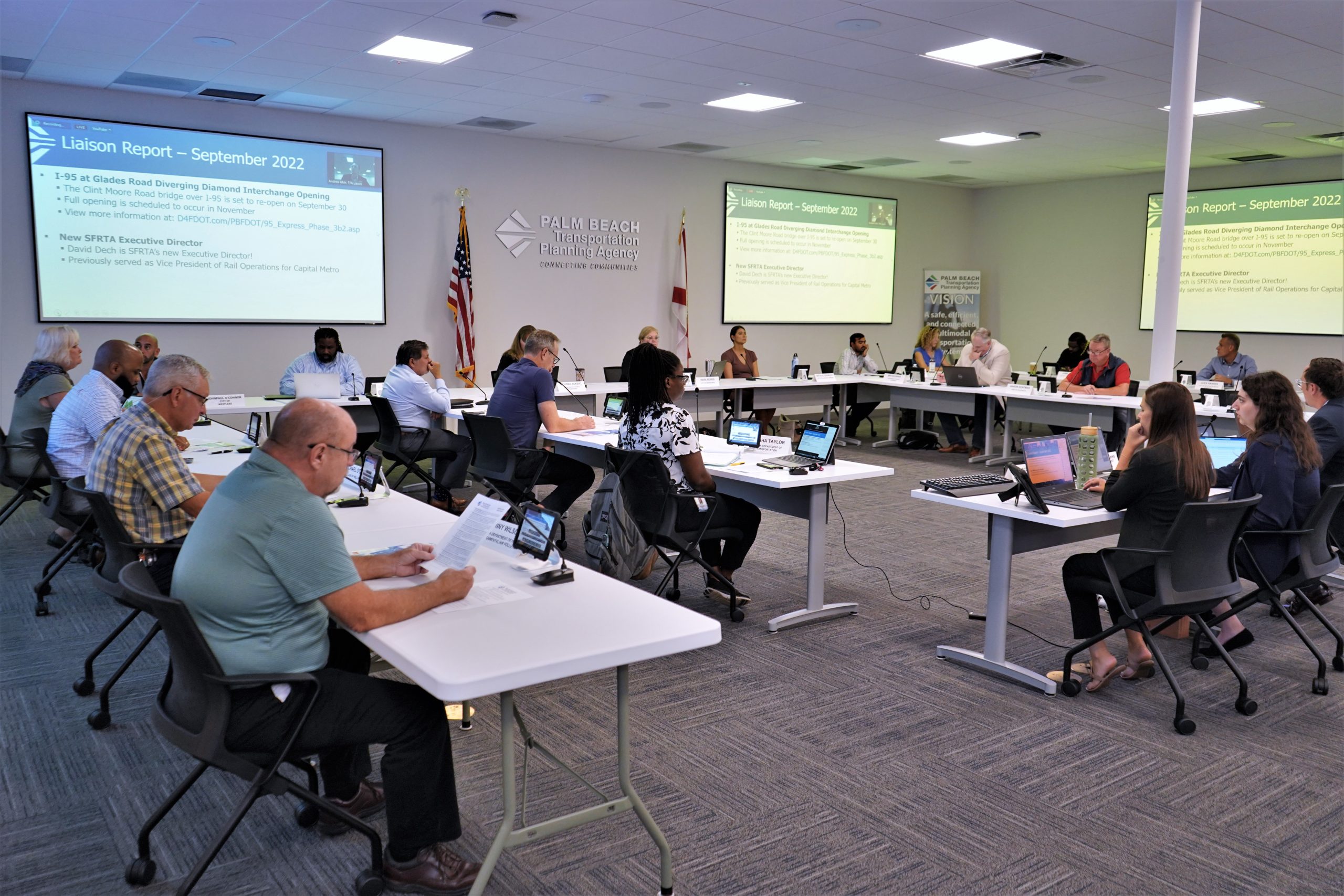 Typically, meetings are held on the first Wednesday of most months and begin at 9 a.m. Check the website calendar for specific meeting details. Meetings are held virtually and in person at the TPA office, 301 Datura St., West Palm Beach, FL 33401. Meeting agendas and backup information are posted in advance of each meeting.
View the TPA Operating Procedures (PDF) and Board and Committee Handbook (PDF) to learn more about the committee's policies and work.
To view meeting agendas, minutes, presentations and other related items, please see Upcoming Meetings and Recent Meetings on the left side of this page.

Nathan George
Long Range Transportation Plan Coordinator
E. NGeorge@PalmBeachTPA.org
P. 561.725.0810
Palm Beach County - Engineering

City of Palm Beach Gardens Planning

Natalie Crowley, Vice Chair

Giles Rhoads and Peter Hofheinz

City of Boca Raton Planning

City of Boca Raton Engineering

Town of Jupiter Engineering

Palm Beach County Airports

Andrew Gamboa-Villamil and Michael Giambrone

Palm Beach County Planning

Florida Dept. of Health - Palm Beach County

Village of Royal Palm Beach

School District of Palm Beach County

South Florida Regional Transportation Authority

Treasure Coast Regional Planning Council

City of West Palm Beach Planning

City of West Palm Beach Engineering

FDOT District 4 (Non-voting Advisory)

Marsha Taylor, Tony Norat and Christine Fasiska