The Unified Planning Work Program (UPWP) is the TPA's business plan, budget and application for federal grant funds for a two-year period. It includes a description of all tasks and identifies the deliverables or outcomes that will be provided, who will perform the work, the schedules for completion and the budget and funding sources. The development of the UPWP is guided by the TPA's mission and vision and adopted by the TPA Governing Board.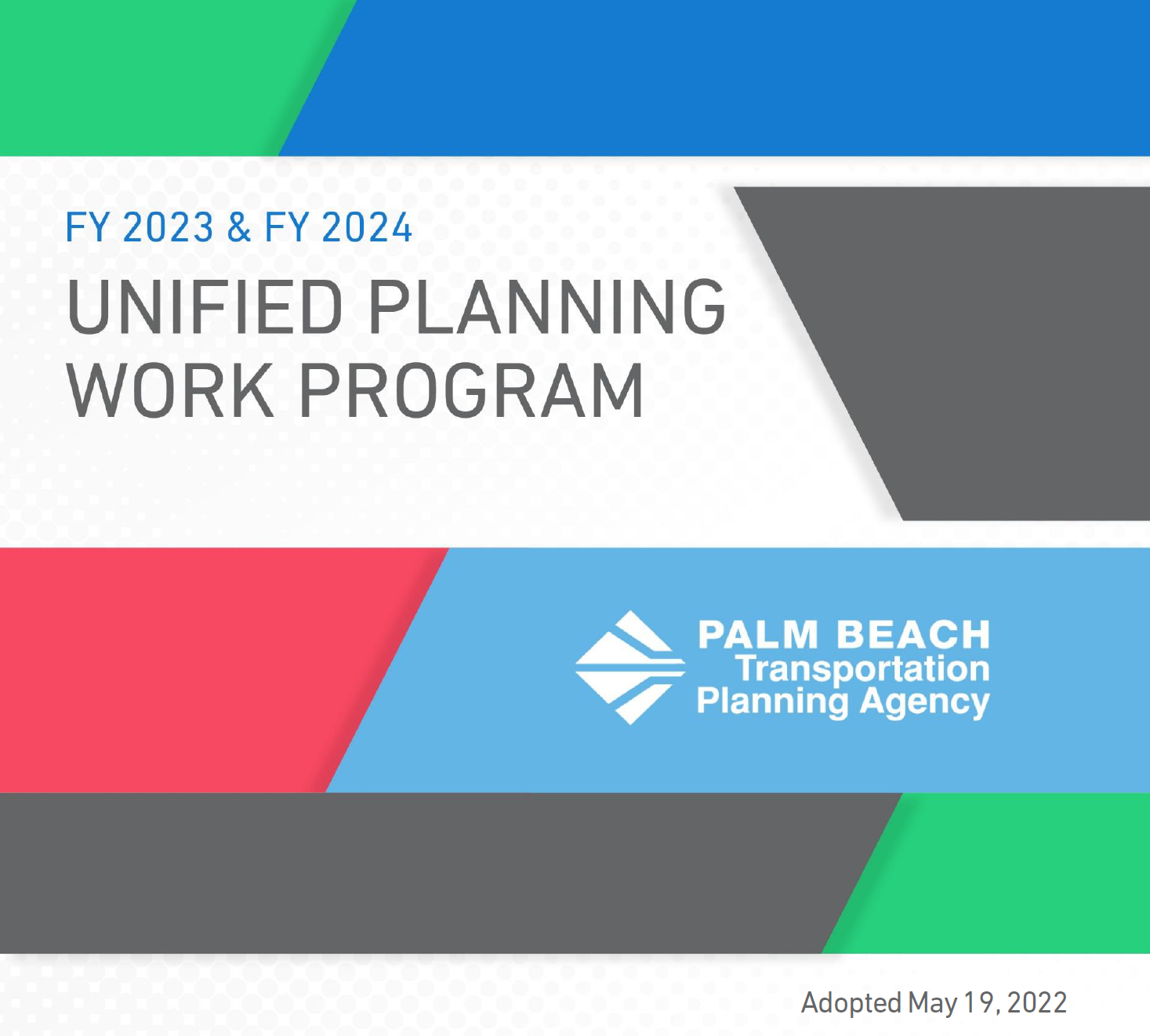 Adopted UPWP for Fiscal Years 2023 and 2024
The Fiscal Year 2023-2024 UPWP was adopted by the Governing Board on May 19, 2022 after being presented at the March and May 2022 TPA committee and Governing Board meetings.
View the adopted UPWP (PDF)
View a summary of the UPWP Work Tasks (PDF)