The TPA's Vision Zero Advisory Committee (VZAC), formerly known as the Bicycle-Trailways-Pedestrian Advisory Committee, serves in an advisory capacity to the TPA Governing Board to advance those elements of the TPA's Vision Zero Action Plan oriented around pedestrian and bicycle safety, and to address other matters and concerns when directed by the TPA. To learn more about these efforts, visit the TPA's Vision Zero page.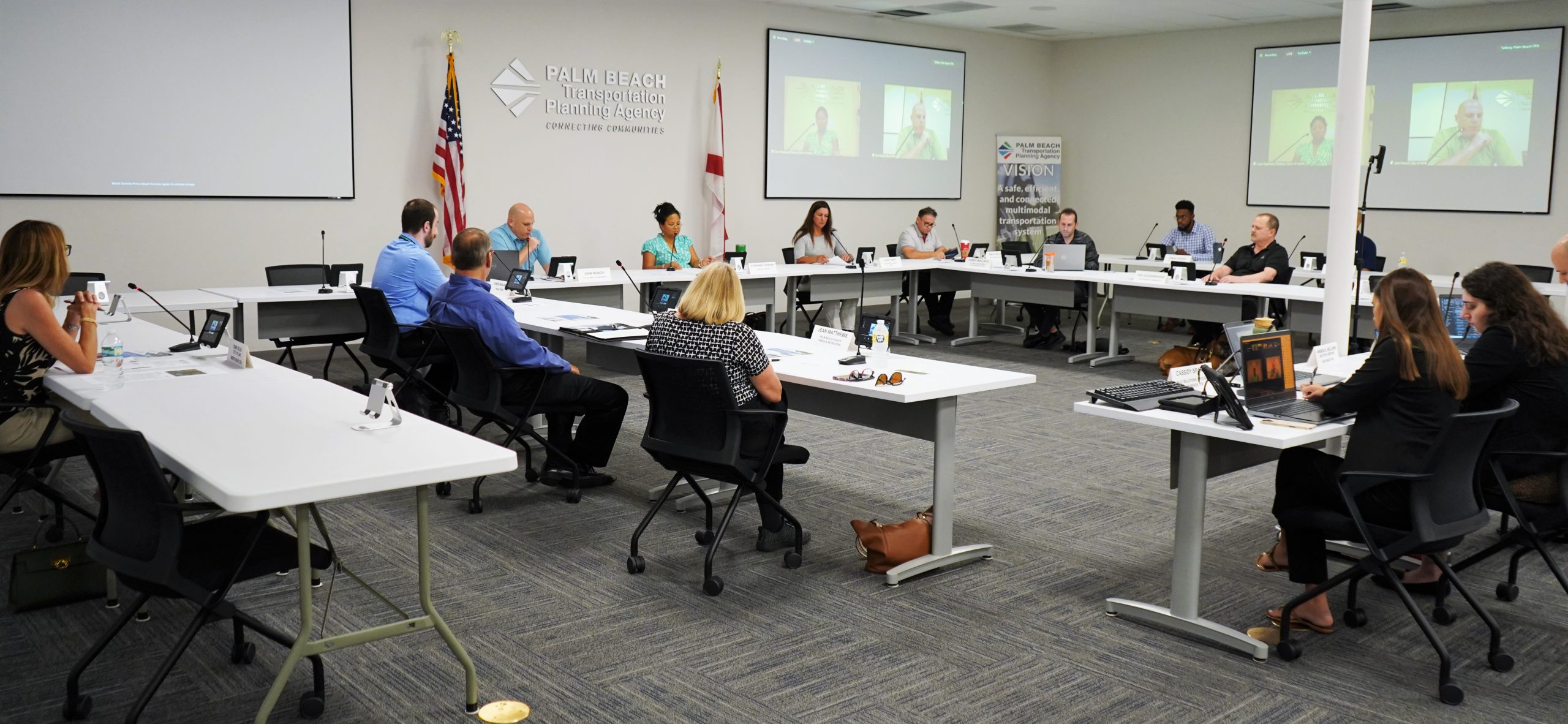 Meetings
Committee meetings are held on the first Thursday of most months and begin at 9 a.m. Check the website calendar for specific meeting details. Meetings are held virtually and in person at the TPA office, 301 Datura St., West Palm Beach, FL 33401. Meeting agendas and backup information are posted in advance of each meeting.
View the TPA Operating Procedures and Board and Committee Handbook to learn more about the committee's policies and work.
To view meeting agendas, minutes, presentations and other related items, please see Upcoming Meetings and Recent Meetings on the left side of this page.
Palm Beach TPA – Valentina Facuse
Pedestrian & Bicycle Coordinator
E. VFacuse@PalmBeachTPA.org
P. 561.725.0806
Palm Beach County Planning

Palm Beach County Engineering

Palm Beach County Parks & Recreation

School District of Palm Beach County

City of Palm Beach Gardens

City of Lake Worth Beach CRA

Palm Beach County Sheriff's Office

FDOT (Non-Voting Advisory Member)