Palm Tran is Palm Beach County's Public Transportation provider for fixed-route passenger bus service, paratransit service and Go Glades flex-deviated service. The Palm Beach TPA works closely with Palm Tran to improve the transit system and provide funding assistance for capital investments in Palm Tran facilities and equipment, including shelters and infrastructure to accommodate system users.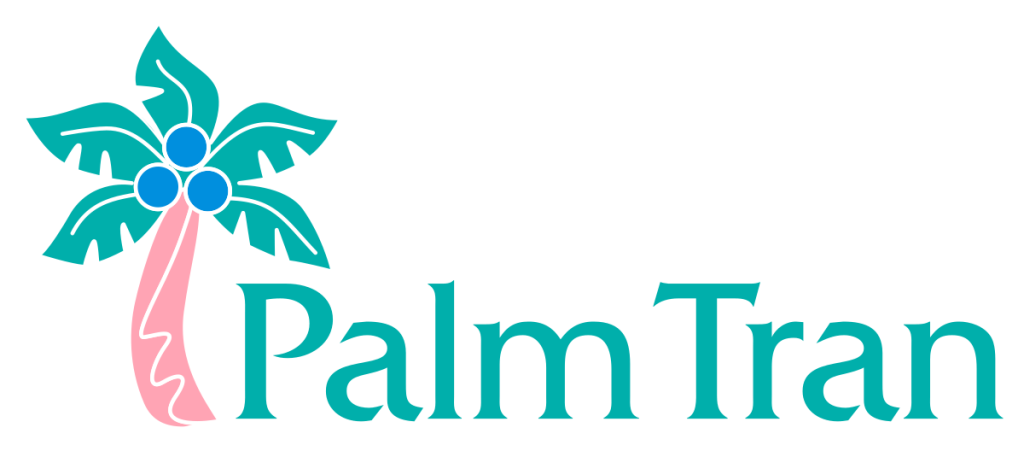 Check out the TPA's video on how to ride Palm Tran!
Tri-Rail is South Florida's regional commuter rail system that has been in operation since 1989. In 2003, SFRTA was created by Florida Statute to expand cooperation between Palm Beach County, Broward County, and Miami-Dade County. Today, Tri-Rail spans 71 miles from the Mangonia Park Tri-Rail Station in Palm Beach County to the Miami Intermodal Center in Miami-Dade County.

Check out the TPA's video on how to ride Tri-Rail!
The following local circulators and shuttle services are provided in Palm Beach County:
Ride West Palm Beach (WPB)
The free, newly-inaugurated RideWPB makes getting around Downtown West Palm Beach and waterfront a breeze. The service currently operates a dedicated route system. An on-demand service is expected to launch in mid-summer 2023.
Vans carry passengers along a 15-stop route from South Tamarind Avenue and the Tri-Rail station to the west, to South Olive Avenue on the east. Vans run routes every 15 minutes Monday through Friday from 7 a.m. to 7 p.m. and 9 a.m. to 7 p.m. on Saturdays and Sundays.
Check out the TPA's video on how to ride local circulators!
Brightline is a private higher-speed intercity passenger rail service between Miami and West Palm Beach, along the Florida East Coast (FEC) railway. This is the newest transit system serving South Florida since its inception in early 2018. The newest Orlando station is expected to open September 2023.

Check out the TPA's video on how to ride Brightline!
The BrightBike program is operated by Micromobility Management LLC and is the official bike sharing and rental system for the City of West Palm Beach. The program is made possible by the generous support of Brightline, the Related Companies and the West Palm Beach Downtown Development Authority.
BrightBike is intended to provide locals and visitors with an additional transportation option for getting around the city. Bike sharing is fun, efficient and convenient.
Check out the TPA's video on how to ride BrightBike!