The Palm Beach TPA provides support for Palm Beach County's airports including Palm Beach International Airport (PBI), which is represented by Palm Beach County Commissioners appointed to the Palm Beach TPA Governing Board, and by staff representatives on the TPA's Technical Advisory Committee.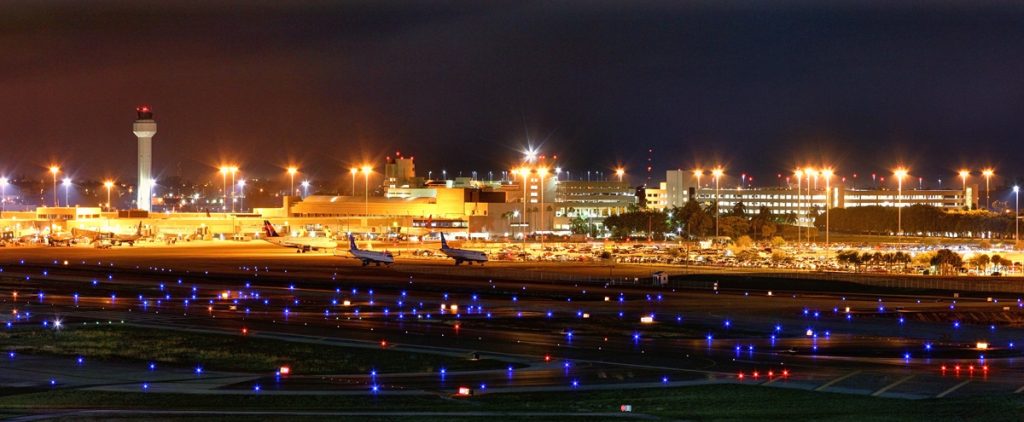 Palm Beach County Department of Airports:
Passenger Airlines and General Aviation:
Palm Beach International Airport (PBI):
PBI serves both airlines and general aviation aircraft. The airport has a 24 hour control tower and a U.S. Customs & Immigration port of entry facility
PBI handles most of Palm Beach County's imported and exported air freight
General Aviation Only:
North Palm Beach County General Aviation Airport (F45)
Located in the northern part of the county and serves as a designated reliever for PBI. It serves both reciprocating engine and jet aircraft and provides easy access to the Florida Research Park, Jupiter and Palm Beach Gardens
Palm Beach County Park Airport (LNA)
Located in Lantana, FL, approximately six miles south of PBI. It is a reliever airport focusing on the general aviation reciprocating engine and turbine driven aircraft, while jet aircraft are prohibited.
Multiple flight schools are located at LAN for both fixed wing aircraft and helicopters.
Palm Beach County Glades Airport (PHK)
Located in the western part of the county, adjacent to Lake Okeechobee. Designated as the county's general aviation recreational and sport flying airport.
Designated for parachute operations.
Offers a less congested airport for recreational / sport aeronautical operations.
Other Airports:
Belle Glade State Municipal Airport – 105 Gator Blvd, Belle Glade, FL 33430
Boca Raton Airport Authority – 3700 Airport Rd, Suite 304 Boca Raton, FL 33431
Several executive/small regional airports are also located throughout Palm Beach County