Alternate modes of transportation are extremely important to a successful transportation network as they increase mobility, decrease roadway congestion and increase transportation options for users of the network. The transit network in Palm Beach County consists of three main systems: Palm Tran, Tri-Rail and Brightline. Local circulator systems, such as trolleys and shuttles, are also present throughout the county.
Check out the mobility options in Palm Beach County in the video below!
Fixed Route Bus Service
Palm Tran is Palm Beach County's Public Transportation provider for fixed route passenger bus service. The Palm Beach TPA works closely with Palm Tran to improve the transit system and provide funding assistance for capital investments in Palm Tran facilities and equipment, including shelters and infrastructure to accommodate system users.
For more information, visit Palm Tran's website.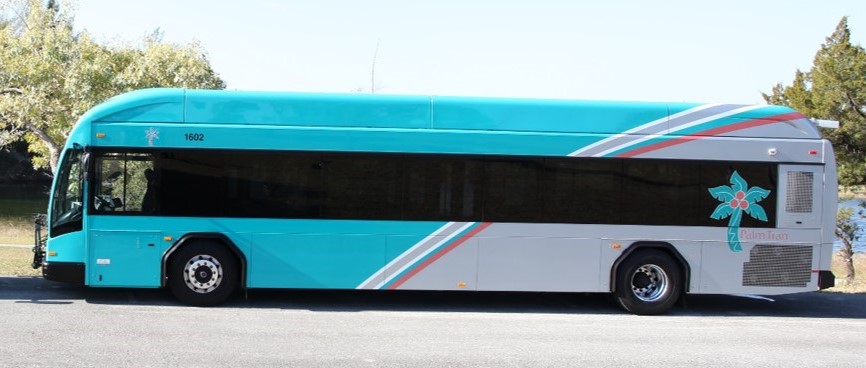 Paratransit Service:
Palm Tran also operates Palm Tran Paratransit Service, which provides countywide door-to-door service for residents who are unable to transport themselves and are dependent on others to obtain access to healthcare, employment, education, shopping, social activities or other life-sustaining activities.
For more information, visit Palm Tran Connection's webpage.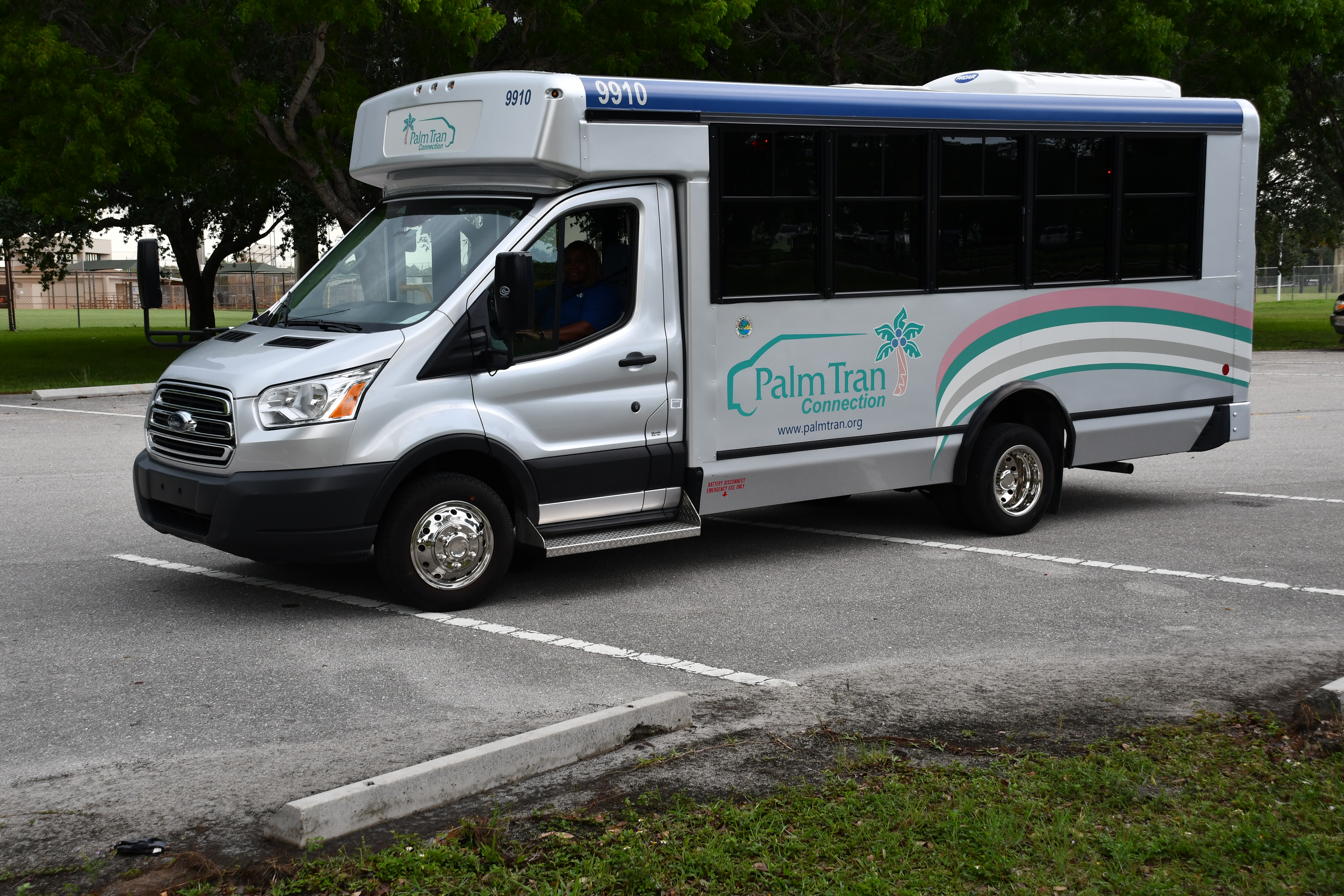 Go Glades
Go Glades is a flex-deviated service in the Belle Glade, Pahokee and South Bay area. There are four routes throughout the region, allowing individuals to board and arrive at fixed-route stops or at any location, predetermined upon time of scheduling the ride.
For more information on the Go Glades service, please visit the Go Glades webpage.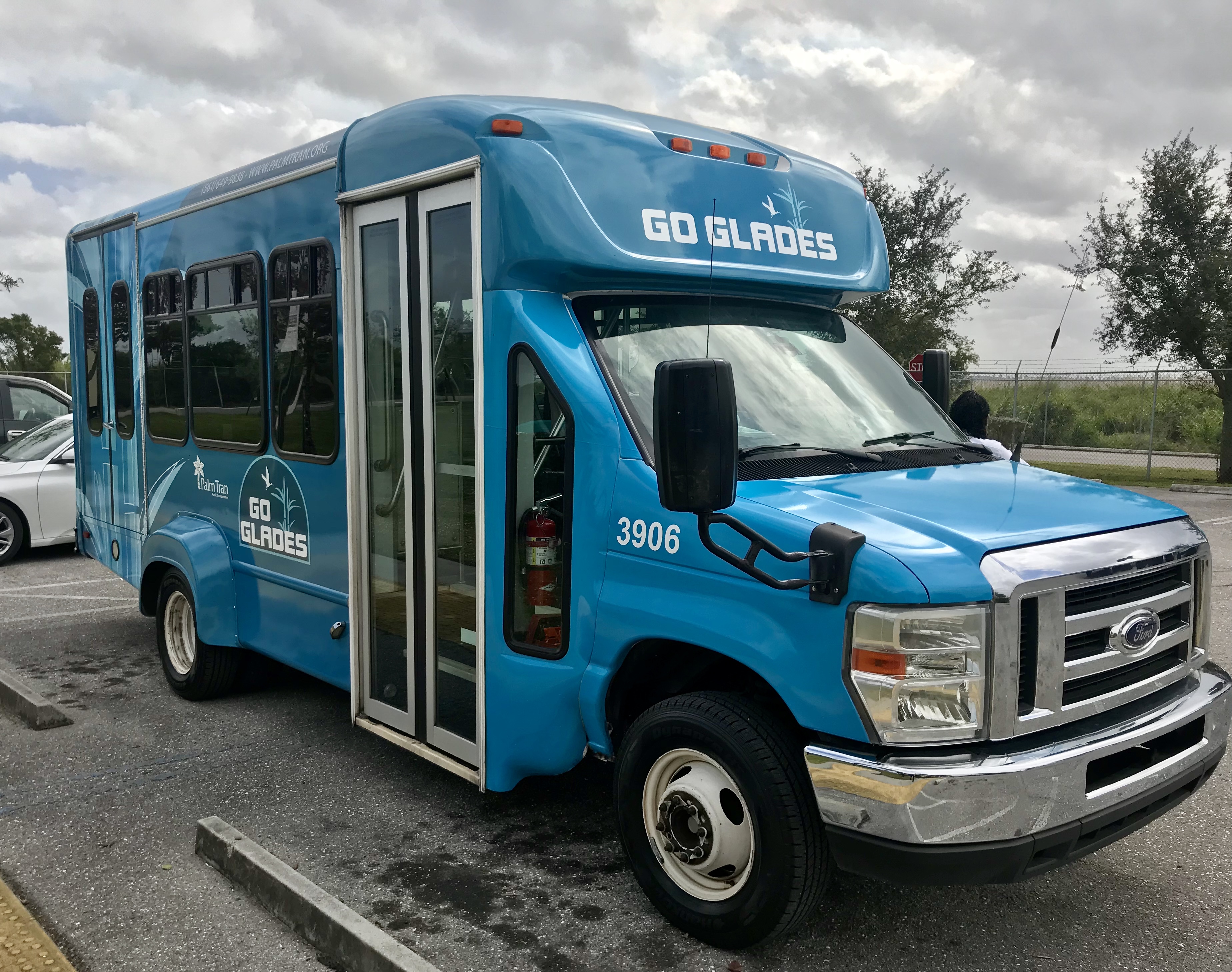 Palm Beach County Freight & Rail System
Tri-Rail
Tri-Rail is South Florida's regional commuter rail system that has been in operation since 1989. In 2003, SFRTA was created by Florida Statute to expand cooperation between Palm Beach County, Broward County, and Miami-Dade County. Today, Tri-Rail spans 71 miles from the Mangonia Park Tri-Rail Station in Palm Beach County to the Miami Intermodal Center in Miami-Dade County.
First and last mile connections to and from the Tri-Rail stations are available on Tri-Rail's Commuter Connections page or Tracks2Uber.com.
For more information, visit Tri-Rail's website.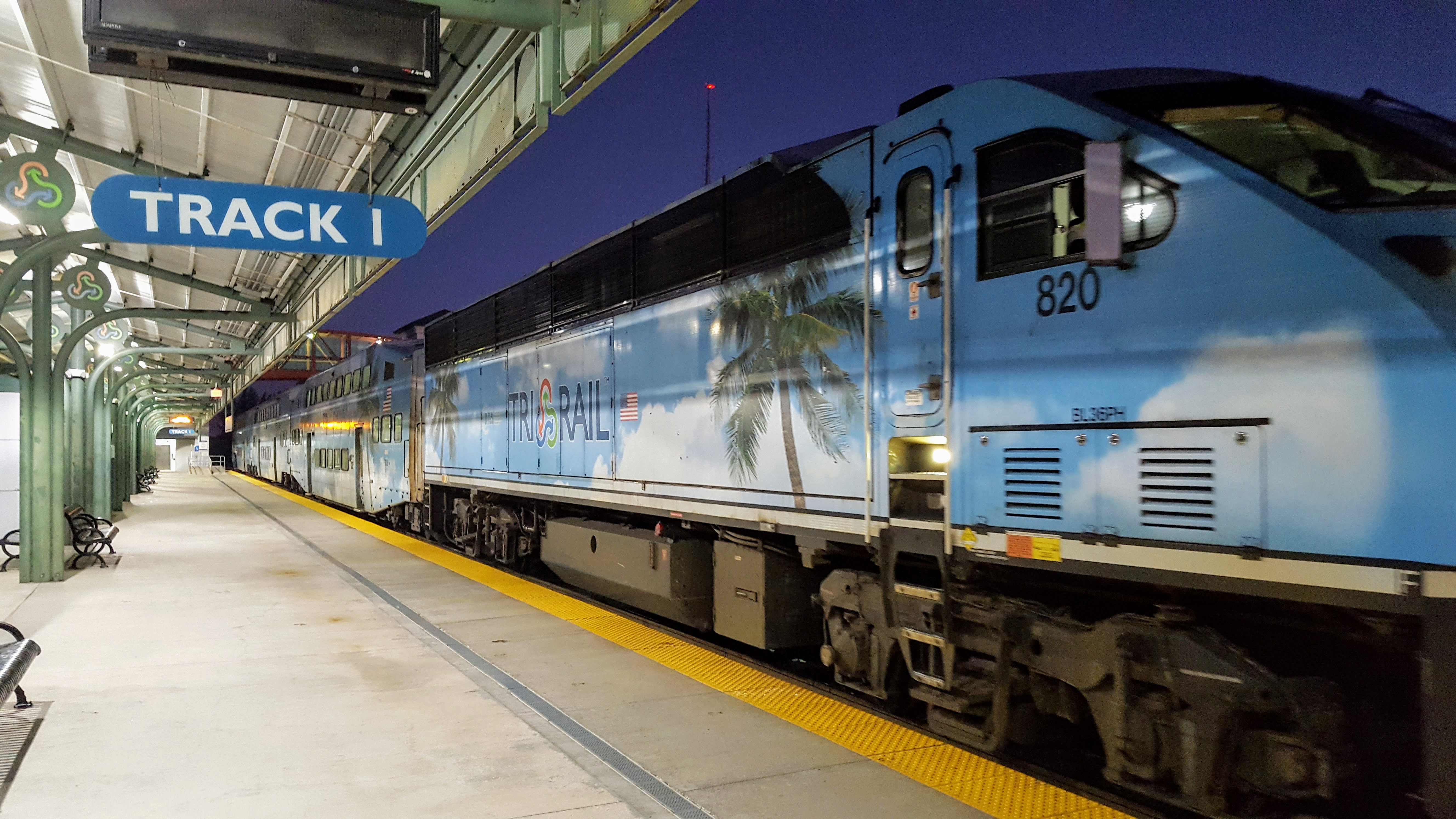 Brightline
Brightline is a private higher-speed intercity passenger rail service that currently serves three stations connecting the downtown areas of Miami, Fort Lauderdale, and West Palm Beach along the Florida East Coast (FEC) railway. This is the newest transit system serving South Florida since inception in early 2018. Stations in Boca Raton, Aventura and Orlando are currently under construction.
For more information, visit Brightline's website.

FEC Railway Passenger Rail Service Update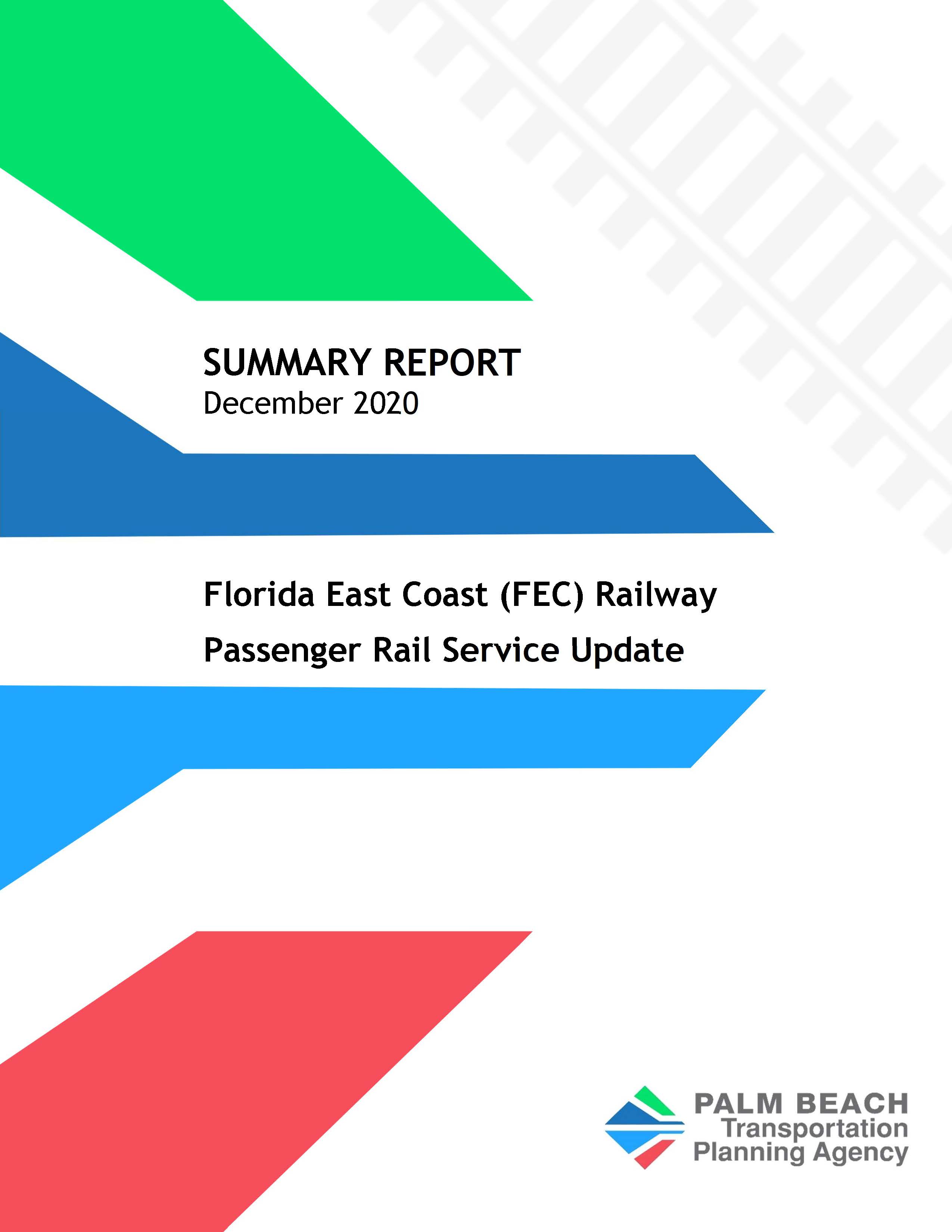 With a growing interest in the expansion of passenger rail in Southeast Florida, the Palm Beach TPA drafted a summary document outlining the existing, planned/underway, and discussed/ train station locations and infrastructure improvements along the FEC/Brightline rail corridor. Click here to learn more about the future plans for passenger rail.
Trolleys & Shuttles
The Palm Beach TPA coordinates with local municipalities and Tri-Rail to plan for and assist in providing capital funding for trolleys and shuttles. The following trolley and shuttle services are provided in Palm Beach County: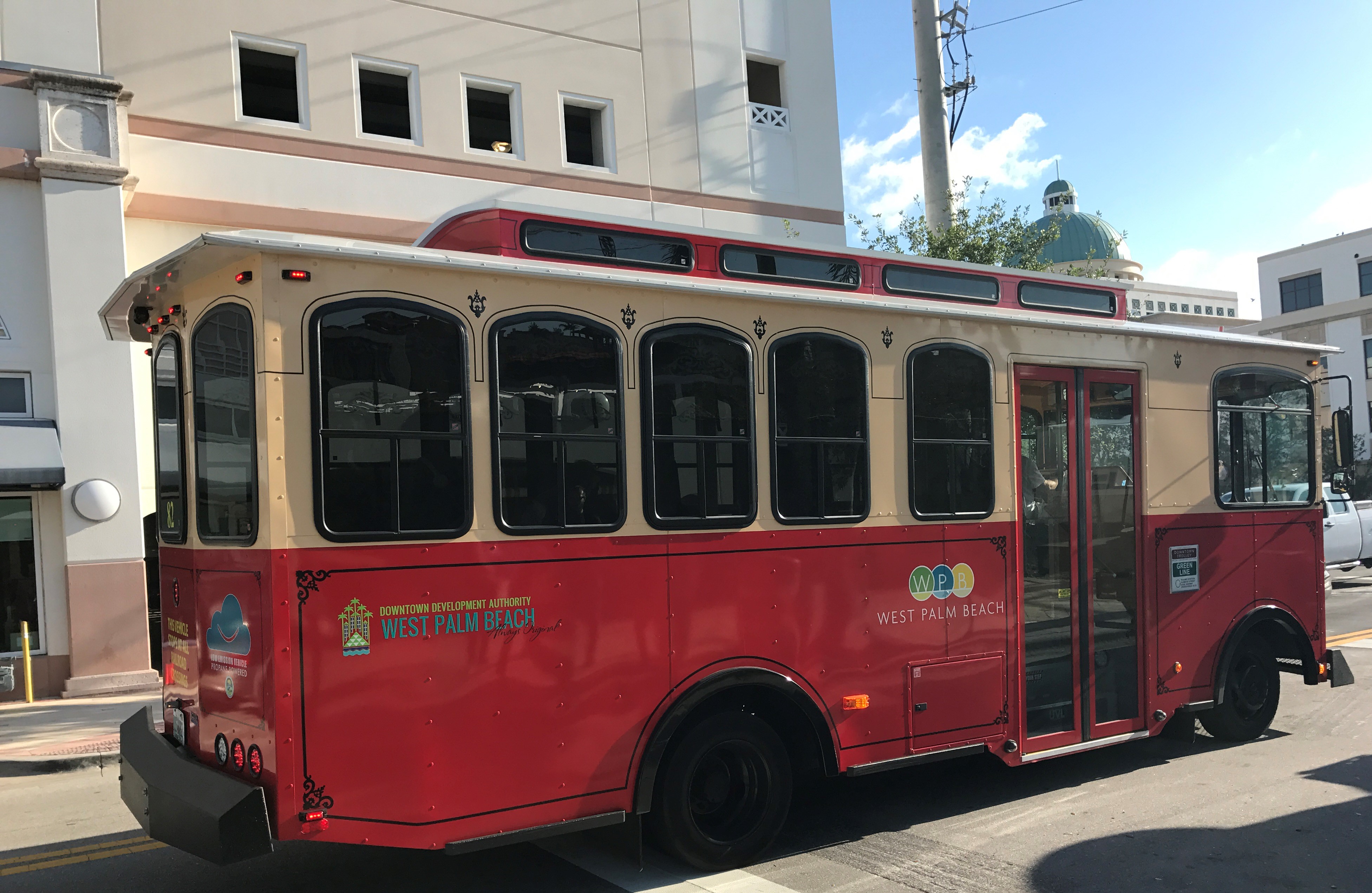 Transit Shelter Design Guide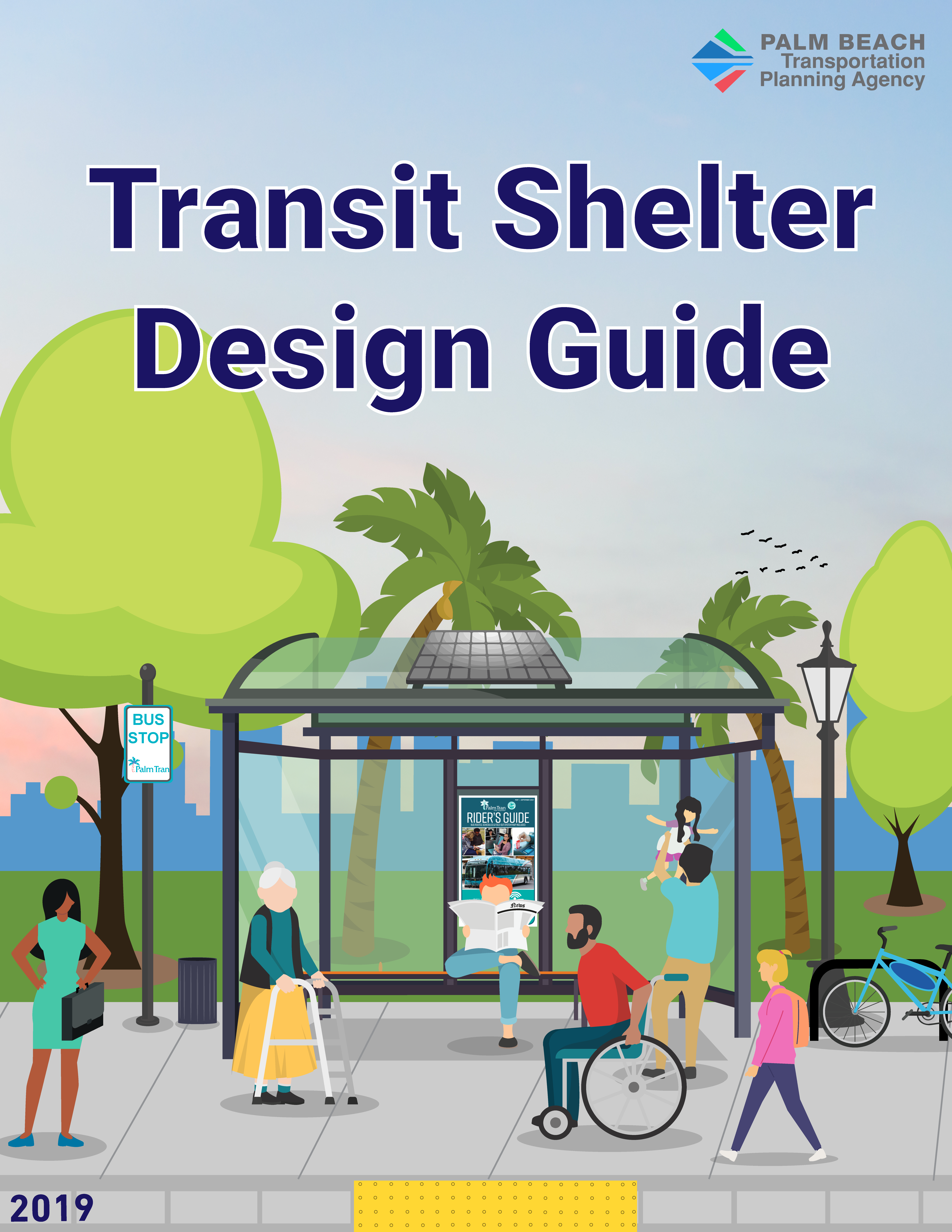 The Palm Beach TPA created the Transit Shelter Design Guide as a resource for Palm Tran and its municipalities. The Guide presents an inventory of existing conditions and compiles national best practices to reference when designing and placing accessible and comfortable transit shelters that safely accommodate users of all ages and abilities.